12 hours of Prayer for Palliative Care is a National CWL initiative. 
On Thursday May 4 2017, St. Teresa Church 44 Leonard St. Kitchener we will begin with the Rosary in the church at 8:00 am, beginning at 11:00 am the Rosary will be said with meditation and time for private prayer.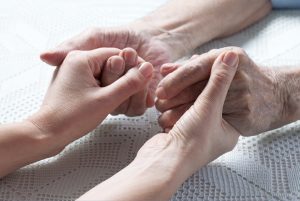 The rest of the day's schedule is below:
8:30 am Daily Mass
9:00 am Chaplet of Divine Mercy @  in church followed by Meditation and Rosary
11:00 am Mass for School Children
3:00 Benediction and The Way of the Cross Today: Reflections on Sickness & Dying- church
7:00 pm Speaker: Dr. Michael Casey, local Palliative Care Physician @ 7:00 pm Parish Hall
8:00 pm Conclusion of Day, Social time and refreshments in hall
Petitions will be available to be signed at weekend Masses April 29th and 30th and all day on May 4th. These will be forwarded to Parliament urging recognition and funding for palliative care.
Other notes about the day:
Vision TV Mass on May 4th  is sponsored by the National CWL and celebrated by CWL Spiritual Advisor, Bishop William McGrattan. Shut ins are encouraged to view this Mass.
Information will be available from local palliative care facilities, Lisaard House and Innisfree House.
Free Will offerings will be collected and given to Lisaard and Innisfree Houses.
Pope Francis reminds us, "Let us not underestimate the power of so many voices united in prayer"
A culture of life includes quality palliative care for all citizens.
-National President Margaret Ann Jacobs